Company History
DKR Computing was established in April 2014 by Darryl Knight-Rees in response to many requests for computer related help from the local community in West Huntspill, Highbridge and Burnham-on-Sea.
I have 30+ years of experience of working in IT, both as a full time employee and as an IT contractor, as well as a passion for all things PC and gadget related that started at the age of 15 and resulted in much expertise being accrued as well as many satisfied customers.
I am confident that we can deliver results and offer a "no fix no fee" guarantee on all work.
Skills
Microsoft Windows (XP, Vista, 7, 8, 8.1, 10)
Mac OS X (Leopard and later)
Linux Administration
Apple iPhone & iPad
Android Phones & Tablets
Web Design
Website Building
WordPress
Web Hosting
Home & Small Business Networking
Area Covered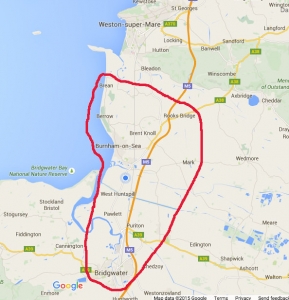 Assistance and training can be provided at your home or office in Burnham-on-Sea, Highbridge and surrounding villages (plus Bridgwater). You can also bring your equipment to West Huntspill if you prefer.
For those living further away, a remote connection to your PC or Mac can be attempted to resolve any problems that you may have, although this will depend on you having a working browser and internet connection.
More About Me
I started working as a professional in IT in 1986 after graduating from University with a degree in IT. Since December 2000 I have been freelance, offering my services to large companies and organisations as well as small business and domestic customers. The sectors that my clients are involved in include:
Government
Telecomms
Pharmaceutical
Banking and Finance
Since April 2014 I have been offering my services as an independent Computer Technician/Consultant to both domestic and small business customers.
Clients